After successful participation in a video conference you will receive an email with subject "Video Conference Reflections".
At the bottom of this email there is a button that instructs to submit your reflections.
Clicking on the button you will be able to log into the Ultimate Dialogue Adventure.
A popup should appear prompting you to complete reflections for the last video conference you joined: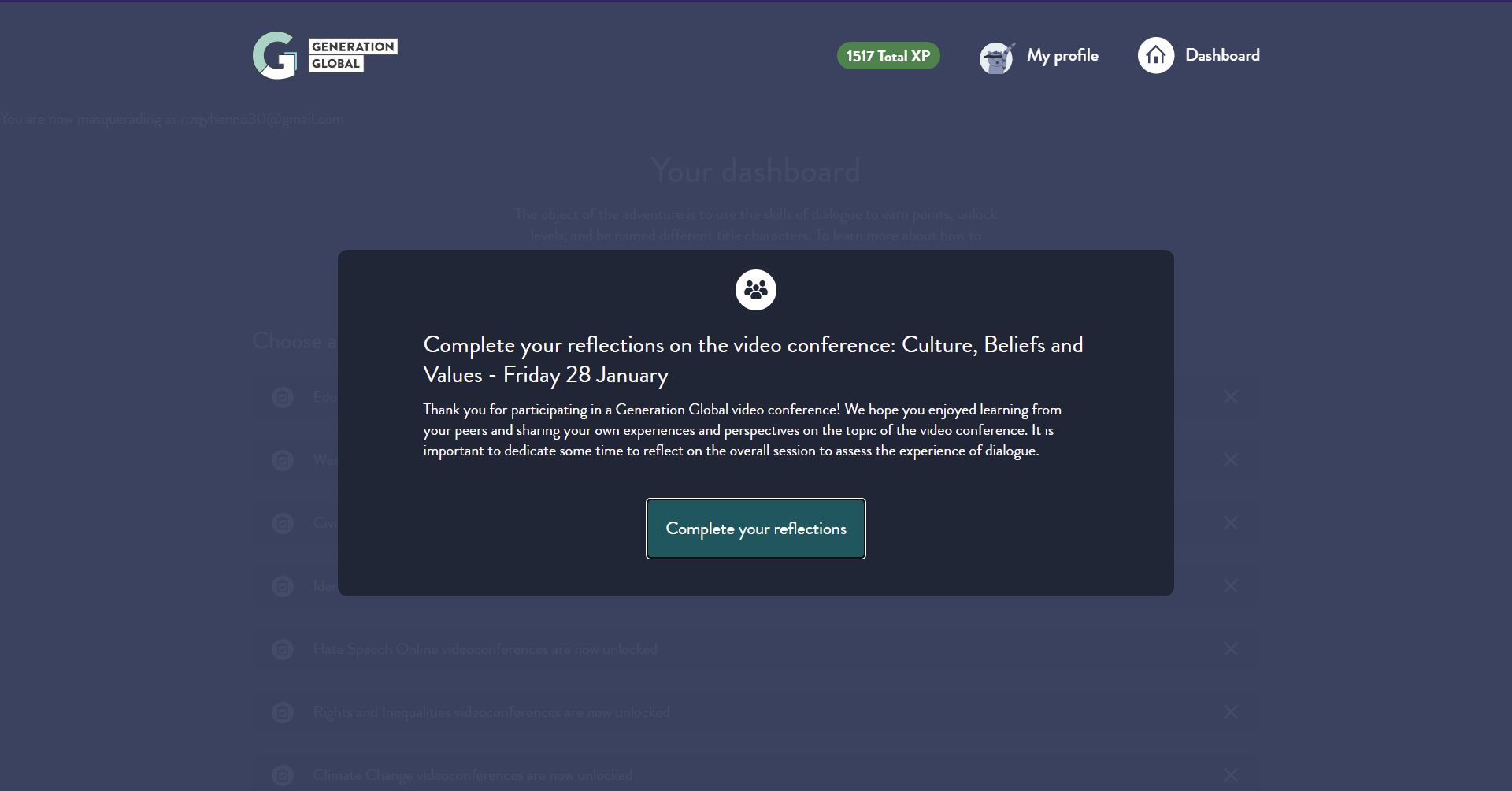 If you have participated in multiple video conferences you might see more than one reflection prompt.