If you have a teacher account you can invite your students to appear in your Dashboard by clicking on the class you would like to add students to (if you have not created that class already, you can do so from your Dashboard). In the right sidebar you will see an "Add more students" button.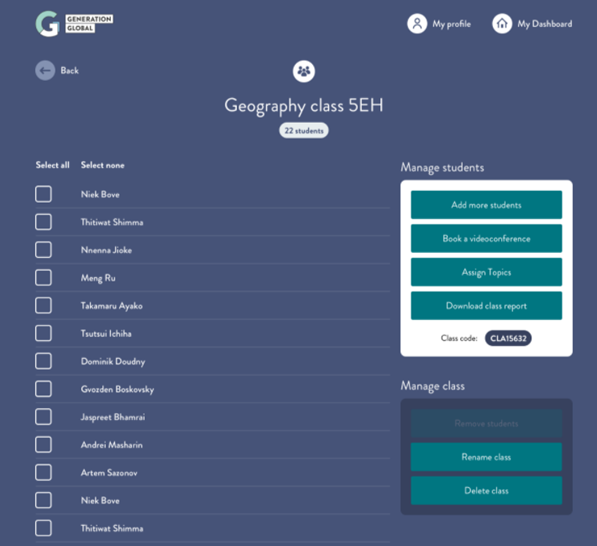 Click on "Add more students" and a popup will appear where you will need to enter your students' email addresses to send them an invite.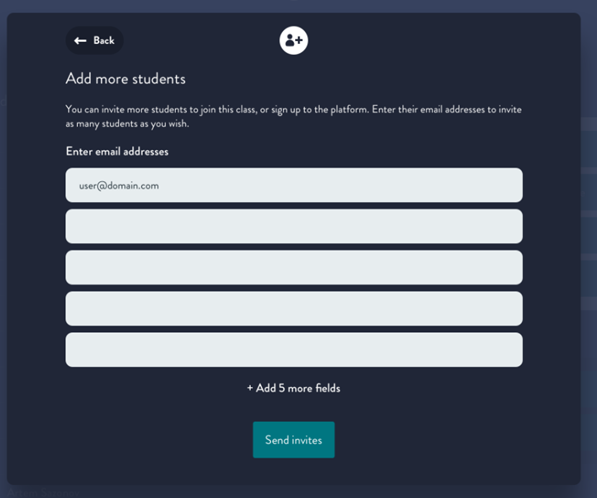 A student can be attached to multiple classes and appear in multiple teachers' accounts.