If you are a student, you can book a video conference from your Dashboard. You can only book video conferences for topics you have completed. Completing a topic includes earning the enough XP (usually 50) in the relative dialogue space.
Once you have completed a topic and earned the XP required to book a video conference, you can find a new card next to the topic name in the Dashboard, which will allow you to book a video conference.

When you click on Book videoconference you will be able to select a date and time for the session: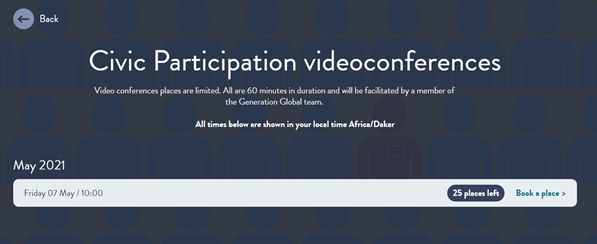 Please note that all times shown for video conferences are in your local time zone.