The 2022 edition of the SDG Series is now over. Please keep an eye out for announcements for the next series!
The Generation Global SDG Dialogue Series is an online programme for young people ages 13-17 to learn about select SDGs through the experience of intercultural dialogue on some of the most significant topics and events of today. There is no cost to join the series and the programme will cover four SDGs spread over a four-week period.

I'm new! How can I participate?
To join the series, simply sign up by registering on the Ultimate Dialogue Adventure before 27 June 2022.
At the time of registration, remember to choose the SDGs you want to learn about – you can choose one or more. To choose the SDGs, simply enter the code for the weeks you want to participate in as separate Event code fields:
WEEK1
WEEK2
WEEK3
WEEK4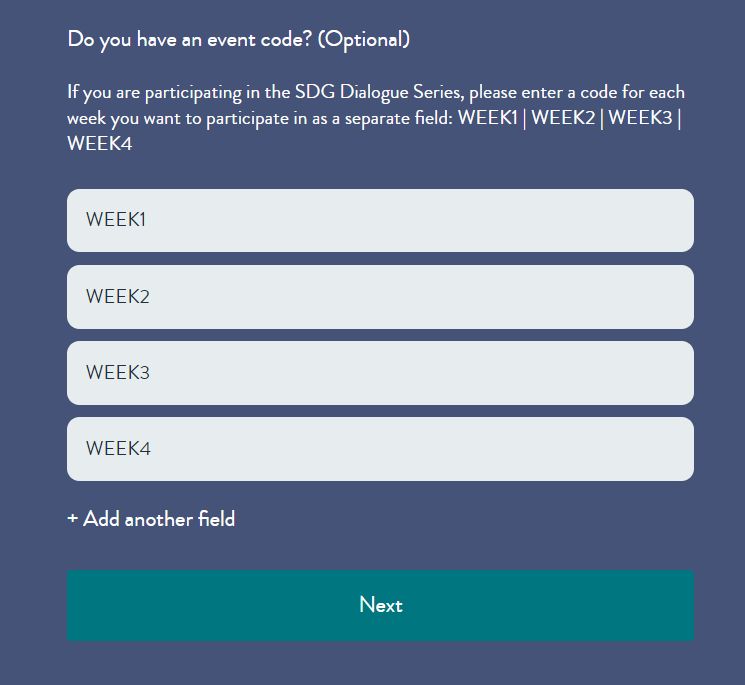 I'm already in the Ultimate Dialogue Adventure! How can I participate?
If you already have an account on the Ultimate Dialogue Adventure, log in, then select "My profile" -> "View profile" and click on "Update my details".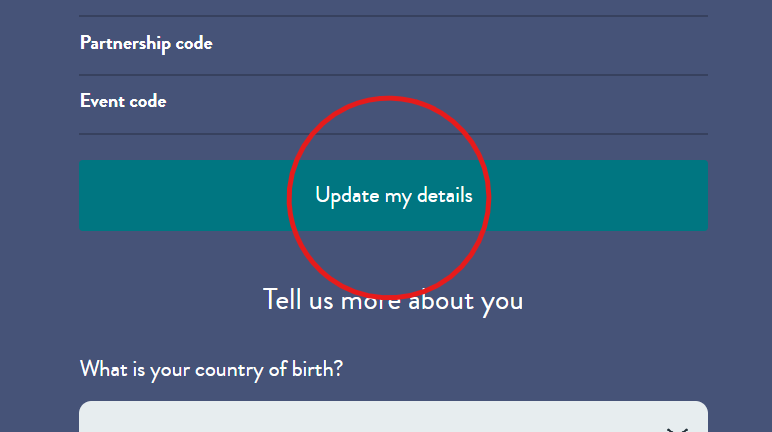 Then add the event codes for the weeks you want to participate in as separate fields and click on "Save changes":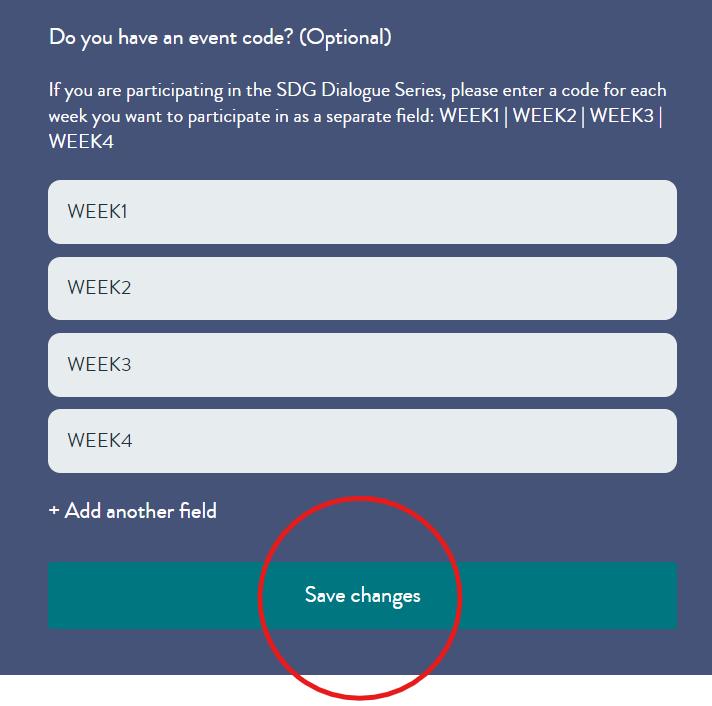 You can also watch this video that explains how to register for the Series: