The annual #MyFreedomDay campaign is a way to raise global awareness about human trafficking and slavery. The campaign asks that throughout the day, students around the world participate in activities to celebrate freedom and speak up and act out for those who are unable to.
Generation Global is participating in the campaign by offering opportunities for dialogue in video conferences on human trafficking and slavery with young people across the world.
How can I participate with my students?
Step 1: Please create a free Educator account on our Portal by following the steps on this page.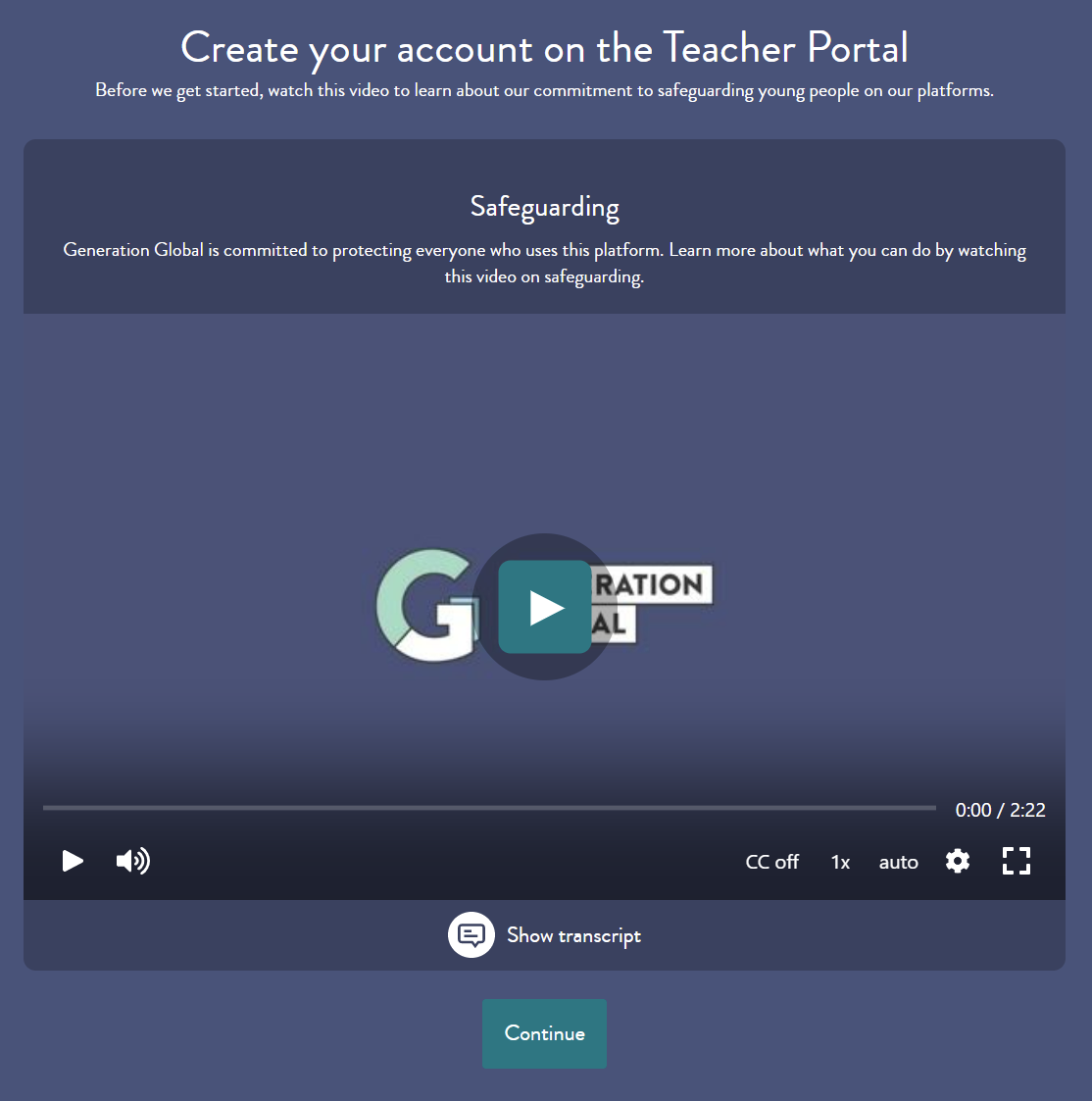 Step 2: Log into your account. Click on the Create a class button from the Teacher dashboard. Select a name for the class and click on Create class.
Step 3: Click on the class you have just created. From the right sidebar, select Add students. A pop up box will appear with an invite link. Simply copy the first invite link and share it with your students via email, WhatsApp, Google Classroom groups, or any other means. After your students have successfully registered, their names will appear in your class. When students click on the link, they will be prompted to complete Part 1 of our Introductory topic, the Learning Dojo. This should take them around 5 minutes. At the end of Part 1 they will be able to create their account.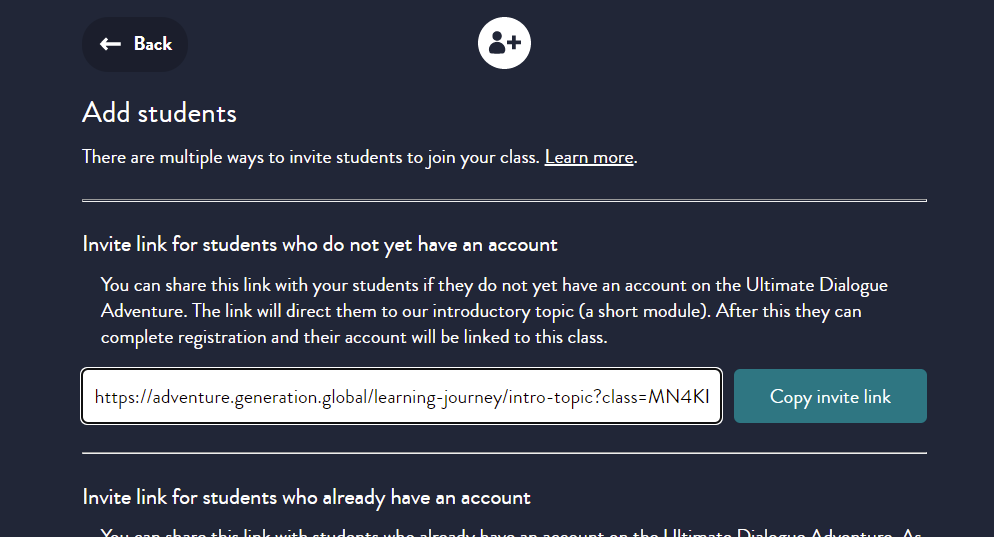 Step 4: To book a video conference linked to the campaign, visit the following links depending on the session you are interested in:
The time displayed in the table above is in UTC. If you open the link you should see the time converted to the local time zone you selected on the site. Click on the Choose students and book button. Select the students you want to invite to this video conference and click on Select these students.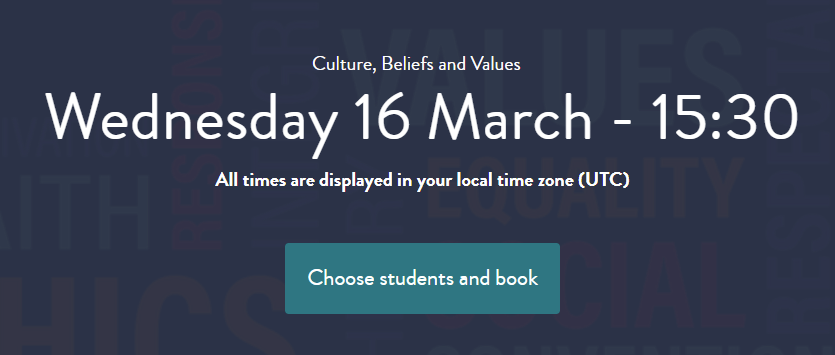 The video conference will be confirmed at least 7 days before the event date. Every student who successfully registers on the site and participates in the video conference will receive a certificate via email.
Got Questions?
Don't worry, we're on standby to answer your questions and to help you navigate through the above steps and participate in an amazing dialogue experience. Contact us at helpdesk@generation.global or submit a request through our Support Centre if you have any questions or are unsure how to progress through any of the steps above.
Helpful tips to prepare for the video conference dialogue
Invite students to register on the Generation Global site – by completing this step your students will have gone through an introductory module on foundations of dialogue

Practise activities using our

Human Trafficking resource

Visit the video conference page to review the Overview of the dialogue and the guiding questions prior to the session
Look forward to seeing you and your students in video conferences!