You can find the link to the video conference page in the confirmation email, as well as on the Teacher Portal. On the Portal you can reach the video conference page by clicking on the button "Manage my bookings" under the section "For my students":





On the page that opens, click on the "Details" link next to the video conference you are connecting to: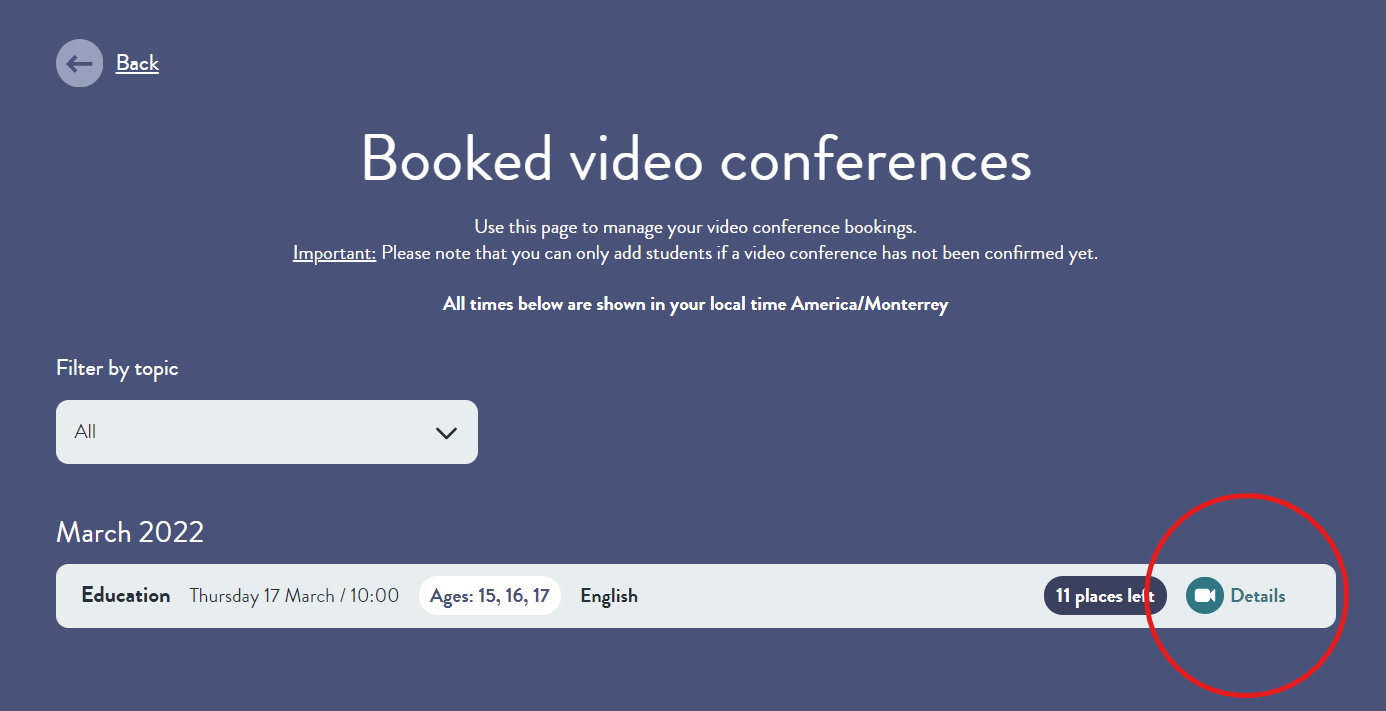 In the video conference details page on the site copy the link clicking on the "Copy Zoom link" button: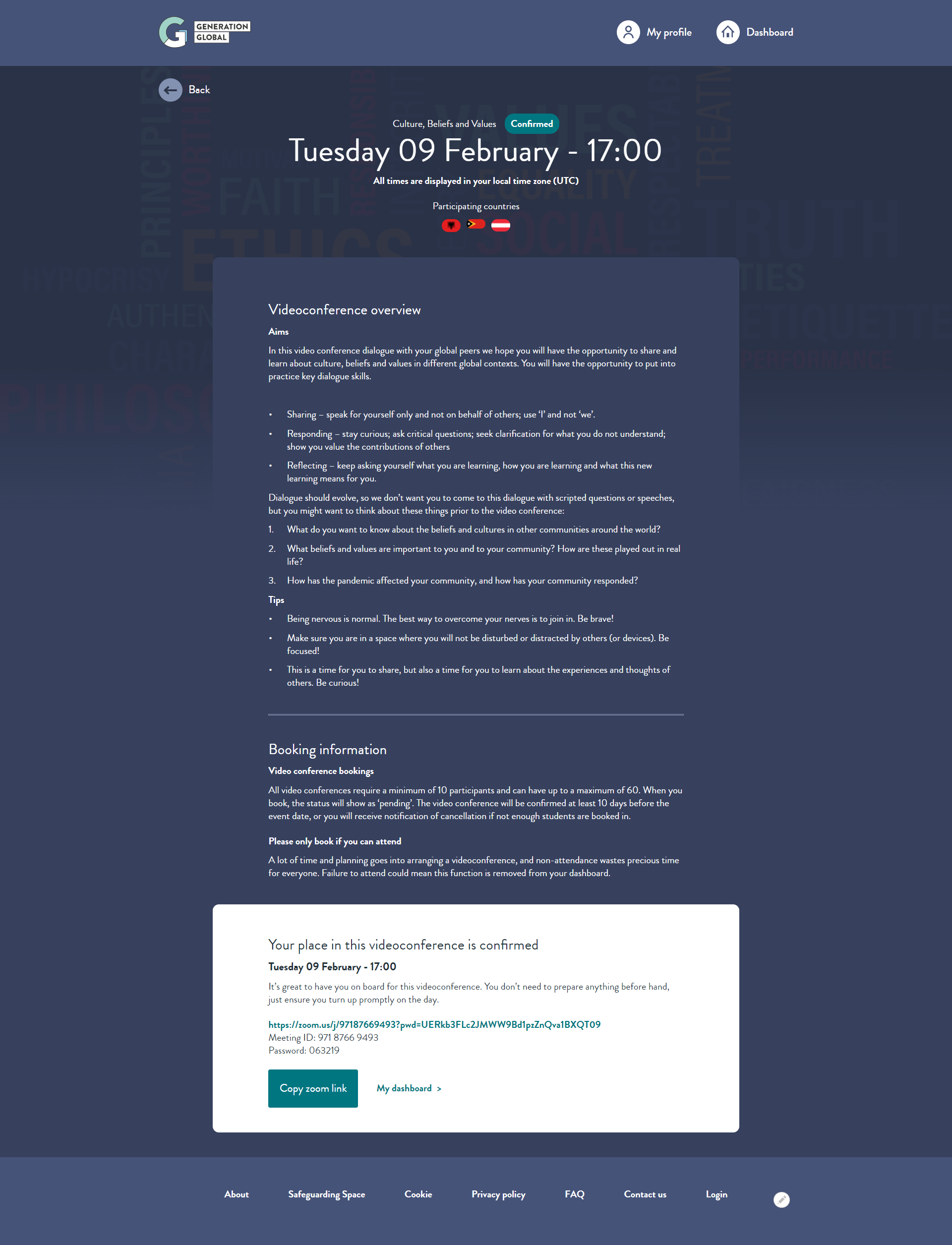 Please note: Students do not need to register in advance on Zoom. They can directly join the meeting using the link on the day of the video conference. Each student will also receive a confirmation email with a link to join the room.