If you have booked one or more video conferences that you would like to cancel, head over to your Dashboard after you have logged in.
You will see a link "Manage video conferences" in the section "Live Video Conferences":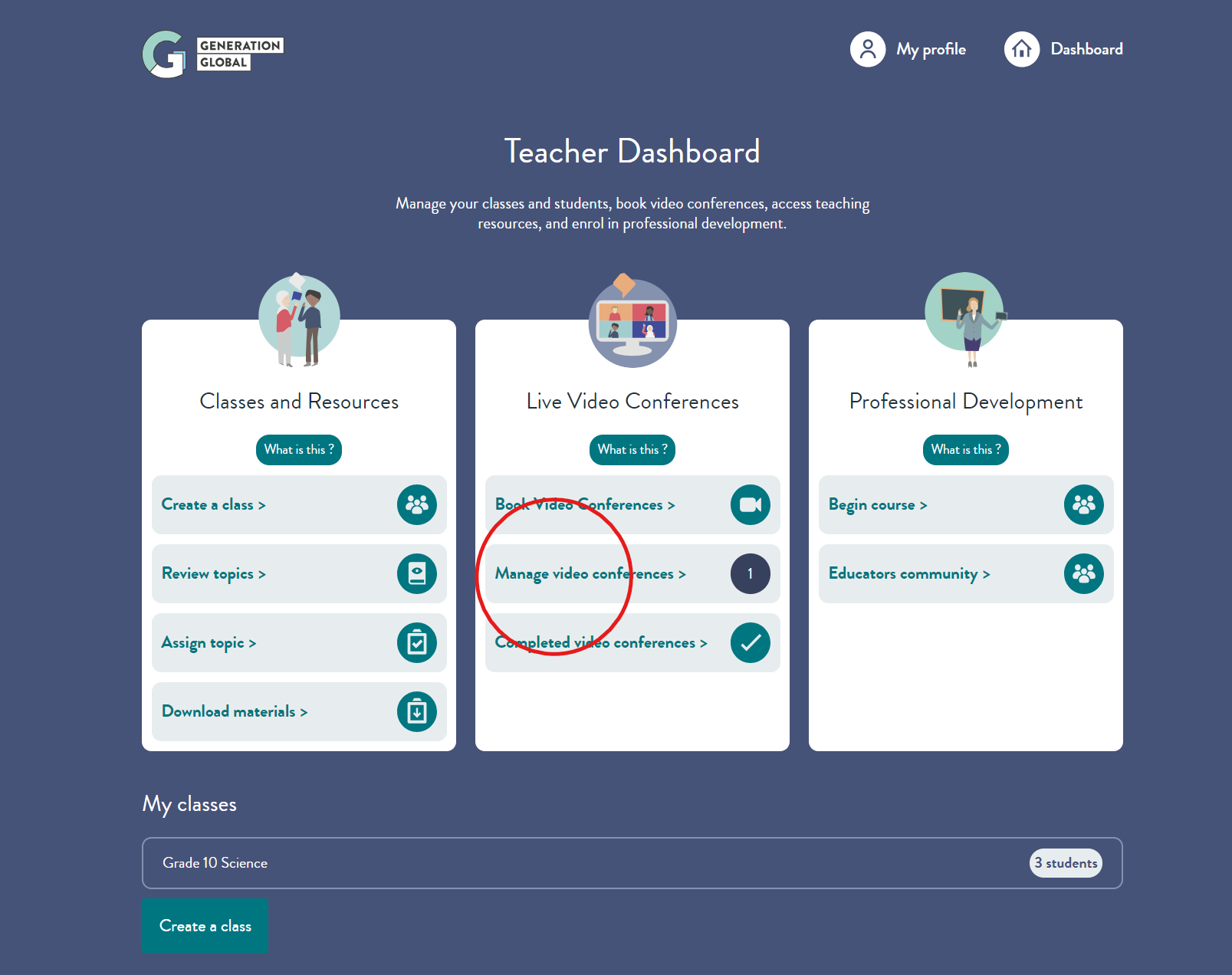 The button will be greyed out if there are no active bookings.
Clicking on the button will open a page listing all video conferences you have booked for your students. On the right you will see a link "Cancel".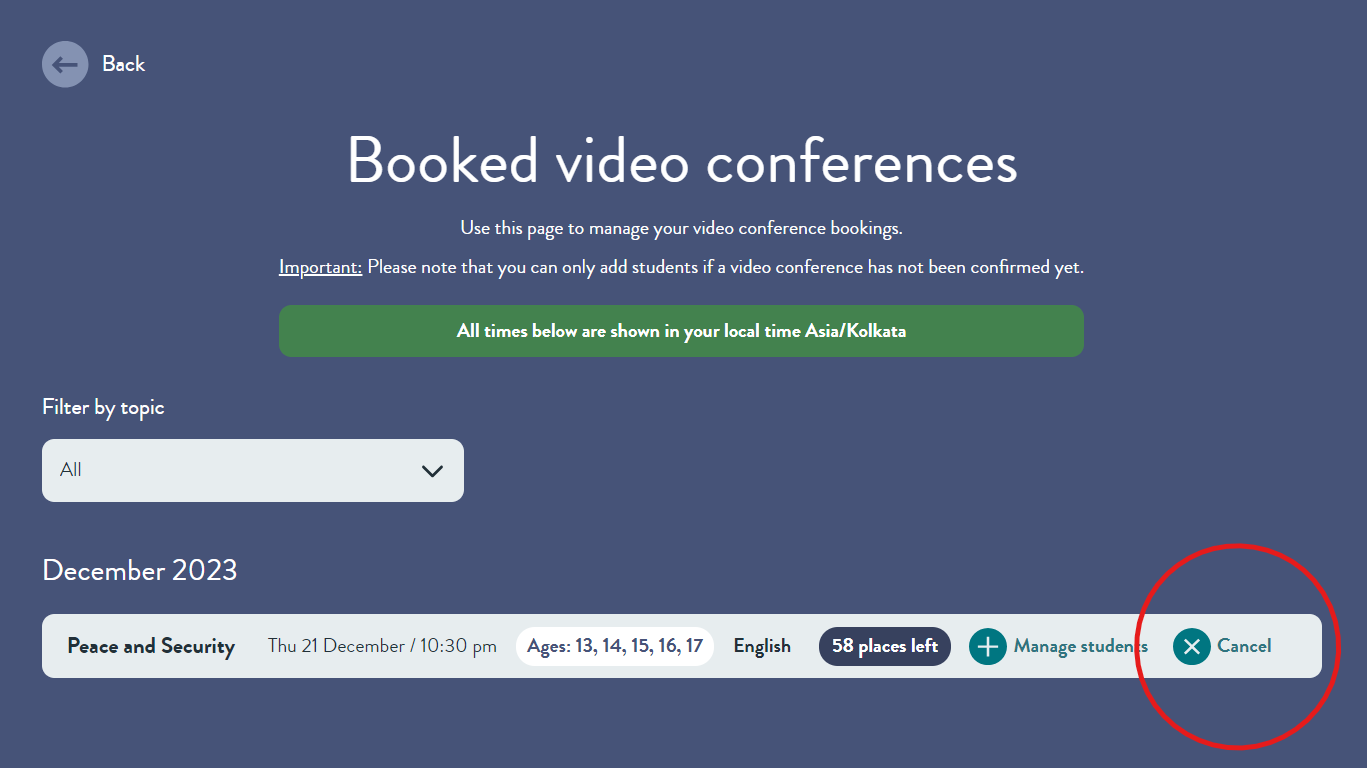 Clicking on the link will open a confirmation popup. If you are happy to cancel your booking, click on "Yes I'm sure":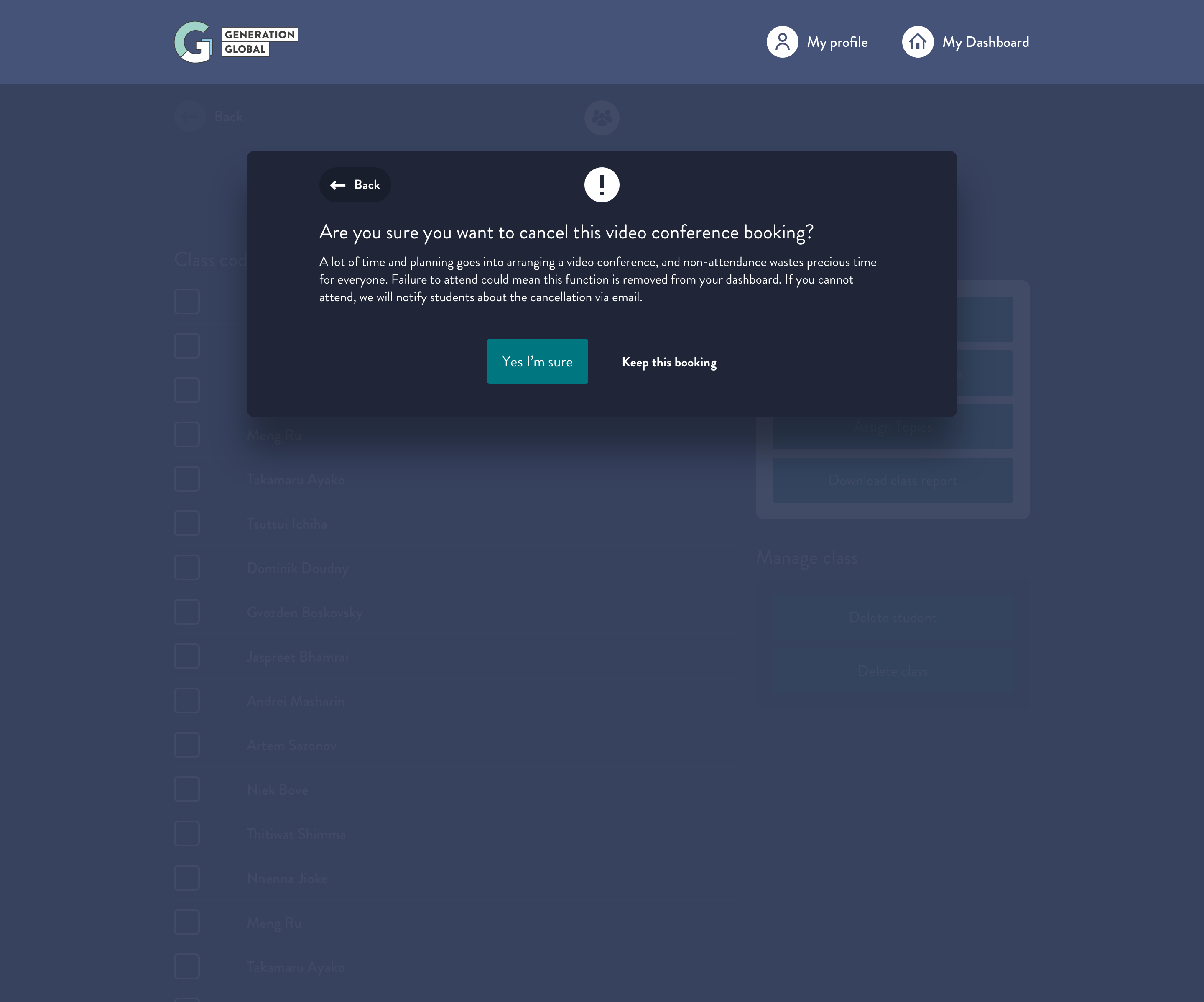 A confirmation popup will appear: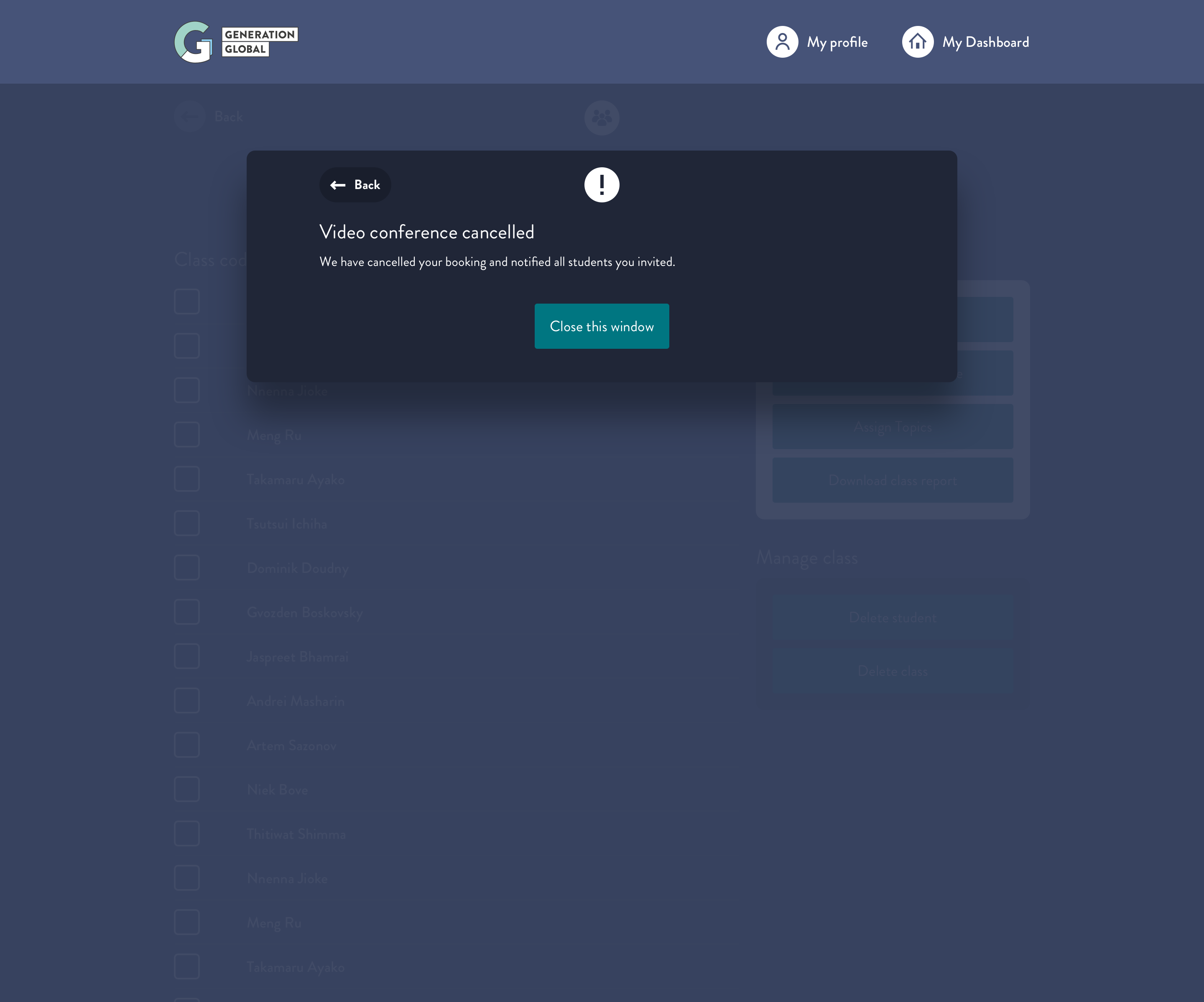 All your students will be notified via email of the cancellation.
Please note that a lot of time is dedicated to organising video conferences, so only cancel if you and your students are unable to attend.
Note: You can only cancel video conferences from the site until they have been confirmed (usually 7 days prior to the video conference day). If you want to cancel your booking for a video conference that has already been confirmed, please send us a request through the Support Centre: