If you are a student and you have booked a video conference, you will be able to cancel your participation by clicking on the "Cancel >" link in the video conference card for the relevant topic in the Dashboard: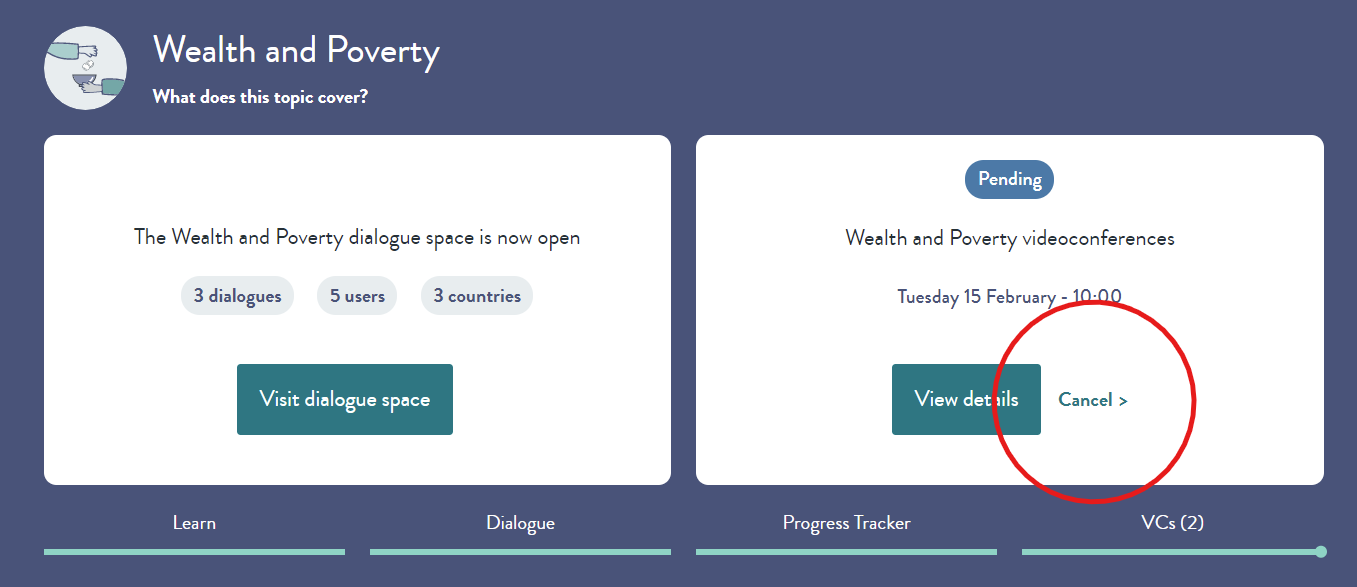 If you cannot see the link to "Cancel >" your participation, this is because the session has been confirmed (a week before the video conference takes place). Please try to avoid cancelling at this late stage as it negatively impacts the video conference experience for other participants.
If you cannot join the video conference, please get in touch with us by clicking on "Submit a request" in the top right of the Support Centre.